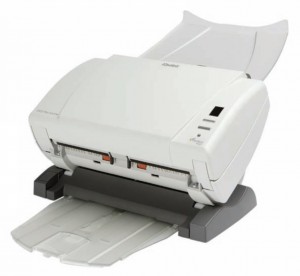 A powerful combination of performance and value, for all your departmental scanning needs.
The KODAK i1310 and i1320 Plus Scanners deliver the highest level of capability and affordability of any product in their category. This is true breakout performance, with ease of use, versatility and image quality that sets a new benchmark.
There are also optional "tethered" flatbed accessories in A3 and A4 sizes for more convenience and flexibility. Just connect either, and you can scan A3 exception documents at up to 600 dpi and A4 exception documents at up to 1,200 dpi optical resolution. Then just unplug and store the flatbed. It's that easy!
Enjoy sharp image quality.
The i1300 Plus Series features 600 dpi optical resolution and the very latest Perfect Page Scanning—a Kodak exclusive—which delivers real-world imaging benefits such as:
Streak filtering, which helps improve the appearance of images and reduces the need for cleaning
Image hole fill, for better-looking images from documents that have been hole-punched
Sharpness filtering, to enhance overall image clarity
All this results in images of exceptional quality—about as automatically as it gets. No need for rescans!
Finally, you can afford to get high performance and ease of use.
When you combine our image quality, ease of use and overall performance with the peace of mind that comes with KODAK Service & Support, the i1300 Plus Series delivers truly awesome value.